The Lighthouse, Glasgow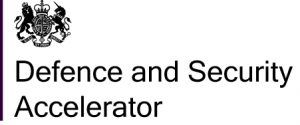 The Defence and Security Accelerator (DASA) is looking for projects to fund that can help to improve the defence and security of the UK.
Your idea could be a concept, product or service, at various levels of maturity. The programme funds companies of all sizes, individuals with ideas and university research groups. You don't have to be based in the UK or a UK national to apply for funding.
Transport security solutions
Please join CENSIS and DASA plus representatives from the UK Department for Transport and KTN at this workshop to explore how techniques and technologies in sensing, imaging and the Internet of Things could be used to respond to some transport security challenges of particular interest to DASA:
Finding suspected threats on passengers during airport screening
Matching passengers with their x-ray trays during airport screening
Improving aviation cargo screening speed
Assistive technology for rail staff
Screening train carriages
Find out more about each challenge, and hear from DASA, CENSIS and other partners in the space about how your idea could receive support. Discover how sensing, imaging or IoT technologies might address some of these challenges, and hear how CENSIS might be able to help.
You'll also have the opportunity to book 1:1 meetings with DASA, CENSIS and others.
Registration