IoT workshop in conjunction with Anglia and STMicroelectronics
CENSIS, Inovo Building, Glasgow G1 1RD
10.00am – 4:00pm
Please join CENSIS, Anglia and STMicroelectronics for a free, interactive workshop; another in the series of seminars brought to you by the CENSIS IoT Centre.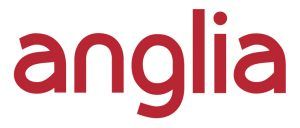 Background
CENSIS helps companies overcome the challenges they face around the development of IoT products and services. In addition to a demonstration area and project development space, we offer regular technology seminars with high profile vendors to provide advice and guidance on how best to use their products to generate greater business efficiencies.
Who Should Attend?
The workshop is a practical, hands-on event. It is aimed at hardware and software engineers working on IoT applications and uses drone technology as a typical example to demonstrate the ST solutions available. Regrettably the workshop is not suitable for current undergraduates or new graduates.
Objective
In recent years, drones have become an extremely popular way of capturing data from places that may be too dangerous, remote or expensive for people to access. They are increasingly being used to support IoT projects in a whole host of end market sectors, from monitoring and surveying in agriculture, to assessing pipeline conditions for oil and gas.
The workshop will provide participants with a working knowledge of the STEVAL-DRONE01 mini drone kit, which will include the STM32 Cortex M-series Microcontroller, MEMs gyroscope, battery management and Bluetooth Low Energy solutions. Updates on the latest connectivity, motor control and MEMs products will also be included in the workshop.
The day covers:
Introduction to STMicroelectronics IoT solutions
Building and setting up the STEVAL-DRONE01
Technical guidance on the flight controller unit running the firmware to control the speed of each connected motor and stabilise the drone
Understanding the accompanying Bluetooth Low Energy module capable of turning a smartphone running a dedicated App into a remote control unit
All attendees will be able to take away the Drone Kit free of charge.
Required Kit
You will need to bring your own laptop on the day. We will send you instructions on how to pre-load software before you attend. Refreshments and lunch will be provided.
Apply to join us
Places for this event are limited to 10 delegates. To register your interest, email us with the following information:
Name, email and telephone number
Job title and current employer
Please let us know in a couple of sentences why you are interested in this workshop