CENSIS, Inovo Building, Glasgow G1 1RD
IoT Workshop in conjunction with Anglia and STMicroelectronics
Back by popular demand: Please join CENSIS, Anglia and STMicroelectronics for a free, interactive workshop; another in the series of seminars brought to you by the CENSIS IoT Centre. The event is free to attend and refreshments and lunch will be provided.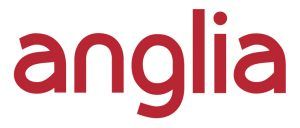 This workshop is part of a series organised by the IoT Centre at CENSIS, designed to help companies overcome challenges and fast-track the development of IoT products and services.
CENSIS helps companies overcome many of the challenges they face around the development of IoT products and services. In addition to a demonstration area and project development space, we offer regular technology seminars with high profile vendors to provide advice and guidance on how best to use their products to generate greater business efficiencies.
Who Should Attend?
The workshop is a practical, hands-on sessions aimed at hardware and software engineers working on IoT applications who are looking to provide cloud connectivity via an LPWAN. Regrettably the workshop is not suitable for current undergraduates or new graduates.
Objective
The workshop provides delegates with a working knowledge of STM32 development platform through a LoRa™ network to the Microsoft Azure cloud. The day includes three different hands-on training sessions from an STM32 expert on connecting your IoT application to the cloud via a LoRa™ low-power wide-area network (LPWAN). You will be working on an STM32 development platform that is fully LoRa™ and Sigfox compliant and learn how to create your own workspace on the Microsoft Azure cloud computing service.
Takeaways
How to set up an STM32 development environment
Technology guidance to connect your STM32-based application to an LPWAN
The basics of LoRa® and Sigfox technologies
Practical experience and examples to replicate at your premises
Direct contact with STM32 engineering staff
The workshop is based on the B-L072Z-LRWAN1 LoRa® Discovery kit.
All attendees will receive a complimentary Discovery kit that they can take home.
Required Kit
You will need to bring your own laptop on the day, and download software before you attend. Refreshments and lunch are provided.
Agenda
08.30     Registration and system check for pre-installed tools
09.00    Hands-on 1: Hello World – Setting up the STM32 development platform
09.45     Technical overview of the STM32 solution for cloud connectivity
10.15      Break
10.30     Main concept behind LoRa™
11.15       Software implementation of the LoRa™ protocol
12.00     Lunch
13.00     Technical overview of key STM32L0 peripherals (UART, RTC, ADC and GPIO)
13.30     Hands-on 2: Number guessing
15.00     Break
15.15      Hands-on 3: Using a temperature sensor as a cloud input device
15.45     Introduction to Sigfox
16.15     Introduction to Microsoft Azure
16.30     Conclusions and wrap-up
17.00     Close
Apply to join us
Places for this event are limited to 10 delegates. To register your interest, email us with the following information:
Name, email and telephone number
Job title and current employer
Let us know in a couple of sentences why you are interested in this workshop
Please note that because of the limited number of places, we'll have to give priority to engineers with experience or a proven interest in this area.