Workshop in conjunction with Anglia, Gemalto and Renesas
CENSIS, Inovo Building, Glasgow G1 1RD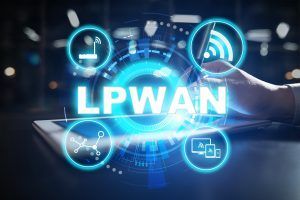 Please join CENSIS, Anglia, Gemalto and Renesas and for a free, interactive workshop on getting ready for Narrowband IoT (NB-IoT), a Low Power Wide Area Network (LPWAN).
This is part of a series of seminars and workshops brought to you by the CENSIS IoT Centre, a facility designed to help companies overcome challenges and fast-track the development of IoT products and services.
In addition to a demonstration area and project development space, we offer regular technology seminars with high profile vendors to provide advice and guidance on how best to use their products to generate greater business efficiencies.
Who should attend?
The workshop is a practical, hands-on event. It is aimed at hardware and software engineers working on connectivity applications where NB-IoT, CAT-M or LTE cellular solutions are needed. Regrettably the workshop is not suitable for current undergraduates or new graduates.
Agenda
09:00     Arrival
09:15     Welcome from Anglia
09:30     Synergy Introduction
10:00     Gemalto
10:30     Synergy Blinky Lab
11:00     Break
11:15     RTOS introduction
11:45     RTOS Lab
12:45     Lunch
13:15     Cellular Lab 1
14:30     Renesas AP & Sensors
15:00     Cellular Lab 2
16:30     Q&A  / Finish
Objective
With the on-going cellular developments of various specifications of LTE, the introduction of NB-IoT and CAT-M, along with 5G, this workshop will give participants a working knowledge of the Gemalto cellular products that are available today, along with insight of the products of tomorrow.
As a hands on workshop, the participants will be developing with a Gemalto PLS62-W development platform with a Renesas Synergy evaluation kit.
The day covers:
Introduction and insight into Gemalto Cellular and Renesas Synergy™platforms.
Connecting and monitoring a Gemalto PLS62-W module using Renesas Synergy™.
All attendees will be able to take away the both the Gemalto and Renesas evaluation kits.
Required kit
You will need to bring your own laptop on the day. We will send you instructions on how to pre-load software before you attend. Refreshments and lunch will be provided.
Apply to join us
Places for this event are limited to 10 delegates. To register your interest, email us with the following information:
Name, email and telephone number
Job title and current employer
Please let us know in a couple of sentences why you are interested in this workshop
Please note that because of the limited number of places, we'll have to give priority to engineers with experience or a proven interest in this area.