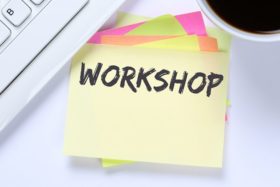 An IoT Centre workshop in conjunction with Quectel and Vodafone
CENSIS, Inovo Building, Glasgow G1 1RD
Please join CENSIS, Vodafone and Quectel for an interactive workshop; another in the series of seminars from CENSIS. The event is free to attend, with refreshments and lunch provided.
Background
CENSIS helps companies overcome the challenges they face around the development of IoT products and services. In addition to a demonstration area and project development space, we offer regular technology seminars with high profile vendors to provide advice and guidance on how best to use their products to generate greater business efficiencies.
W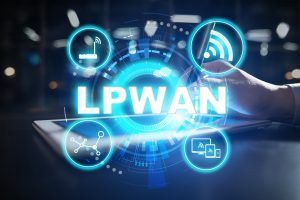 ho Should Attend?
This is a practical, hands-on workshop. It is aimed at hardware and software engineers working on IoT applications who are interested in understanding the technical possibilities and opportunities of different Low Power Wide Area Networks (LPWAN), in this case Narrowband IoT (NB-IoT).
Objective
Vodafone, as a global leader in IoT is rolling out its NB-IoT network across the world. Now is the time to realise the benefit of commercial available LPWAN technology on a mass scale. This workshop will give you the opportunity to gain valuable, practical experience of Quectel's low power NB-IoT modules & harness Vodafone's Global IoT network. These are suitable for a wide range of IoT applications including but not limited to, smart metering, bike sharing, wearables, parking, cities, security and asset tracking, home appliances and agriculture and environmental monitoring.
Led by engineering staff from Quectel and Vodafone, delegates will connect to the NB-IoT network using Quectel's BC66 high-performance, multiband low-power NB-IoT module, and through that, to the cloud. Once connected to the network, you'll gain further practical experience by taking the device off the network and moving it quickly to power saving mode.
Key outcomes
• How to set up the Quectel BC66 module
• Detailed insight to power saving mode in NB-IoT
• Technical guidance to connect the module to the NB-IoT network and in to the cloud
• Practical experience and examples to take back to your own work environment
• Expert advice from senior engineering staff at Quectel and Vodafone
All delegates will take home the evaluation kit they will work on throughout the day, courtesy of Quectel.
Required kit
You will need to bring your own laptop on the day. You'll also need to download some software before you attend; details will be sent to you before the day.
Provisional Agenda
• 09:30 Registration and coffee
• 10:00 CENSIS welcome and introduction
• 10:10 Vodafone and Quectel overviews
• 10:30 NB-IoT – basic principles
• 11:00 Hands-on session #1: connecting to a BC66, sending AT commands and attaching to an NB-IoT network
• 12:30 Lunch
• 13:00 The USPs of BC66 on NB-IoT network: power, internal micro and memory
• 13:30 NB-IoT continued – extended coverage, symbol repetition, PSM, eDRX
• 14:00 Hands-on session #2: sending and receiving data over NB-IoT; UDP, TCP, and LwM2M
• 15:00 Power consumption (data transmission and PSM) of BC66 (with the potential for a live demo)
• 15:30 Q&A, feedback and close
Apply to join us
Places for this event are limited to 10 delegates. To register your interest, email us with the following information:
• Name, email and telephone number
• Job title and current employer
• Let us know in a couple of sentences why you are interested in this workshop
Please note that because of the limited number of places, we'll have to give priority to engineers with experience or a proven interest in this space.