8 July 2019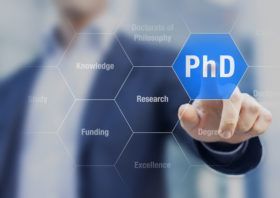 Scottish sensor technology firm Novosound will boost its research and development activity after receiving a £1m grant from Scottish Enterprise. The company plans to create 17 high-skilled jobs.
Based in Biocity near Glasgow, Novosound holds a patented technique to mass-manufacture printable ultrasound sensors.
Founded by Dr Dave Hughes and Richard Cooper, Novosound was the first spin-out company to emerge from the University of the West of Scotland, raising £1.5m at its seed investment round in April 2018. The company is also co-sponsoring one of five CENSIS-supported PhD projects beginning in 2019-20:
Glancing angle deposition of ZnO nanostructured thin films for enhanced ultrasonic sensing and imaging applications, led by Dr Carlos Garcia Nuñez, Lecturer in Physics, University of the West of Scotland
Nowadays, there is a great demand on advanced materials which show multi-sensing functions for measurement applications in medical and industrial non-destructive testing markets. Among materials, deposited piezoelectric thin films have attracted a lot of attention due to their attractive properties in a wide range of physical and chemical sensors. Current challenges of this thin film sensors technology include low sensitivity but high selectivity, but the advantages include low-cost, wearability, energy-autonomy and cost-effective, scalable manufacturing. This project is an ambitious investigation focused on the development of an 'ultrasonic thin-film, multimodal, flexible sensor', with the ultimate aim of commercialising the eventual prototype through the industrial partner.