30 July 2019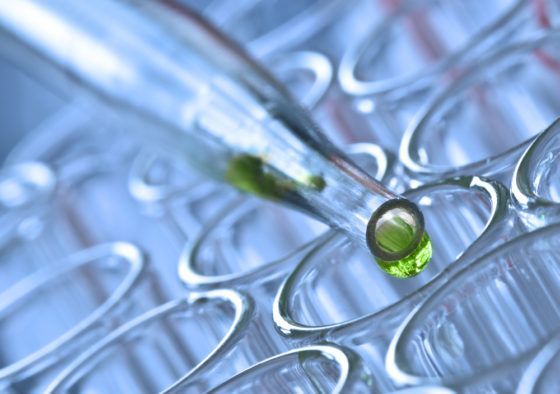 This story was featured in The Times, 29 July 2019:
Cancer scientists targeting investors to help save lives
Chemotherapy could become more effective and less exacting on patients following the development of a new microfluidic precision-medicine technology which allows clinicians to cost-effectively tailor treatments to individuals.
University of Strathclyde start-up company ScreenIn3D, has developed a lab-on-a-chip platform called ONCOSCREEN which could make cancer treatments much more precise. Cost and technology limitations have meant that, to date, clinicians have often had to use general profiling for patients, which in some cases leads to more or less effective treatment.
CENSIS provided funding support for the initial research leading to the creation of ScreenIn3D.
Similar in size and shape to a small Lego brick, ONCOSCREEN enables medical professionals to simultaneously test dozens of different drugs – and combinations of treatments – on three-dimensional micro-tumours developed from a patient's biopsy.
The technology allows clinicians to conduct 100-times more testing than existing technologies, at the same cost and using the same amount of primary tissue. This can make the screening and treatment process much more efficient and effective, while also greatly reducing the need for animals in clinical trials. Through the use of automation, the risk of human error is reduced significantly.
The project to develop ONCOSCREEN has been supported by the University of Strathclyde, Medical Research Scotland and AMS Biotechnology (Europe) Ltd (AMSBIO), a global supplier of life science products.
Dr Michele Zagnoni, Chief Scientific Officer at ScreenIn3D said "Every cancer is specific to the individual, which means we need to find individualised treatments for each patient. In some cases, patients can go through all the side effects of chemotherapy only to find out it has had no effect on their tumour – an experience which can have a significant negative impact on their health and morale."
"What we are hoping to do with ONCOSCREEN is remove the hit-and-miss element of cancer treatment. It can help clinicians find the optimum drug, or combination of drugs, for each patient in a cost-effective and quick way by providing 100-times the level of analysis from the same amount of human tissue and investment, removing human error and the use of animals in testing. It's a real breakthrough for precision-medicine in oncology."
The process involves taking a tissue sample from a patient's tumour and processing it into a series of micro-tumours. These are placed inside compartments within the ONCOSCREEN device and treated with a few micro-litres of fluid containing different concentrations of a drug. The micro-tumours are then left to incubate for as long as required, before the results are analysed and the most promising treatment for the patient is advised.
ONCOSCREEN has a range of potential applications, including cardiology, where it can be used to detect irregular heartbeats, and hepatology. The research behind the device has already won several awards at renowned conferences, including at the Society for Laboratory Automation & Screening (SLAS Europe), Basel Life, and Goodbye Flat Biology. The company, currently supported by Scottish Enterprise, is now in discussion with investors to expand and develop the technology further.
Alex Sim, Director of AMSBIO and Managing Director of ScreenIn3D, added: "ONCOSCREEN is already being used to assist drug development companies to validate their compound on patient material and it's been proven to work. Our aim now is to bring in new funding, expand the business, and fast-track the product's development. While we're focussing on its use in cancer treatments, it could equally be applied to a range of other diseases and conditions which affect different parts of the human body."
Dr Stephen Milne, Business Development Manager at CENSIS, commented: "ScreenIn3D is a great example of the incredible innovation that is coming out of Scotland's life sciences sector. It shows what can be achieved by taking a multi-disciplinary approach, combining biology, engineering, and chemistry to solve a highly significant challenge in modern medicine."
"The founding of ScreenIn3D is a real success story. Not only does it represent a scientific breakthrough, but it also demonstrates how academic and industry partnership can lead to real economic impact by driving inward investment in Scotland, securing jobs, and developing technology with global potential. It's a great example of how CENSIS is helping to bridge the so-called 'valley of death' between academic research and industry needs."