27 August 2019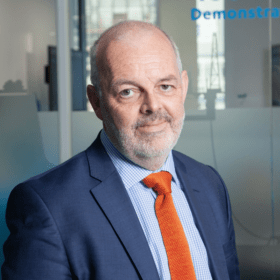 Hannah Burnley, business reporter for Scotland on Sunday, sat down recently with CENSIS CEO Paul Winstanley to talk about his first few months in the job and his ambitions for CENSIS and Scotland's burgeoning Internet of Things sector.
The interview covered a range of topics including the expansion of IoT in recent years and its application potential across every possible market sector – from transport and defence to healthcare and renewable energy.
Paul talks about generating value in Scotland's economy via collaboration and innovation, and his goal to help build a Scottish technology sector that is greater than the sum of its parts
You can read the full interview which includes several examples of collaborative project work CENSIS has supported over the years, at the Scotsman website.