The smart farm: imaging systems and IoT for precision agriculture applications
CENSIS, SRUC
SRUC, West Mains Road, King's Buildings, Edinburgh EH9 3JG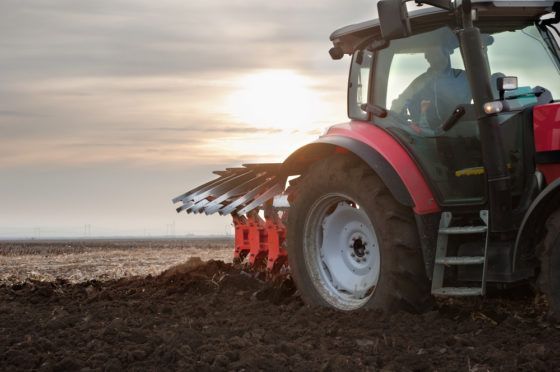 Please join CENSIS and SRUC (Scotland's Rural College) to examine the use of imaging systems and IoT technologies for precision agriculture, and explore potential collaborative activity in this space particularly around:
Crop growth – maximising crop yields, monitoring weather conditions, soil and moisture sensors to optimise irrigation, seeding and planting, weeding and crop maintenance, assessing crop maturity and harvesting.,
Livestock management – general herd health including predicting and measuring animal weight gain, automated feeding, controlling environments in barns
New equipment – UAVs and drones for real-time monitoring and analysis, autonomous vehicles/driverless tractors, robotics and automation
 Aim
The event is designed to get you 'up to speed' on some of the latest imaging technologies as they may be applied to precision agriculture, and used either to address business challenges or spark an idea for a new application, product or service.
On the day you'll have the opportunity to network with attendees, meet technology developers, find out about funding support for collaborative work and perhaps leave the event with a new business or project partnership.
Format
Delegates will hear how vision, imaging and IoT systems are being applied to agriculture and are changing the way we farm, using examples and real-world case studies from SRUC researchers. CENSIS will introduce the expertise and equipment available in its new Vision Lab, a dedicated facility in its Glasgow office helping businesses adopt or deliver innovative computer vision or imaging solutions. We'll also discuss funding opportunities and highlight any wider funding calls in this area.
Following a networking break, you will have an opportunity to pitch your own idea, company or research to the audience with a view to building new research and business networks. Please register via SRUC's website and let us know if you'd like to make a one-slide, two-minute pitch.
The event will include ample networking time and the opportunity for 121 discussions to explore challenges with CENSIS and SRUC staff.
Provisional agenda
13:00
13:30
Arrival and lunch
13:30
13:45
Welcome
Neil Clelland
13:45
14:00
The CENSIS Vision Lab
Helen Sandison
14:00
15:00
SRUC projects showcase
SRUC researchers covering a number of case studies
15:00
15:15
Coffee break
15:15
15:30
2-minute industry pitching opportunities
15:30
15:45
Funding opportunities
KTN and European Space Agency
15:45
16:00
Q&A
16:00
16:30
Close and networking
Who is it aimed at?
The event will be of particular interest to agri-tech companies looking for collaboration partners to explore the application of these technologies.
You do not need to be working on an agri-tech project or even be planning any activity in this space: the event will be equally suited to those who want to familiarise themselves with progress and new technologies in this field, explore opportunities and make new contacts.
Register
The event is free to attend. Please register via SRUC's website.