CENSIS, Excelsys
CENSIS, Inovo Building, Glasgow G1 1RD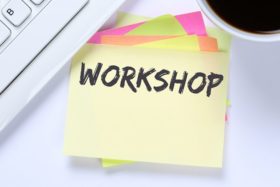 An IoT Centre workshop in conjunction with Excelys
Please join CENSIS and Excelsys (now part of Advanced Energy)  for a technical, interactive workshop; another in the series of seminars from CENSIS. The event is free to attend, with refreshments and lunch provided.
Objective
The workshop provides delegates with an introduction to the typical mid-power, low voltage power supply topology, along with the reasons for selection of different types of switching stages.
From there, important requirements such as reliability, thermal performance, safety certification and electromagnetic compatibility are discussed.
Finally, the signalling capabilities of modern power supplies are covered, with an emphasis on analog and digital control schemes.
A simple program to monitor and control a power supply using PMBus communication is worked through with the group.
Who should attend?
The workshop is designed to give an overview of critical considerations when selecting a power supply for your project, and the future role of intelligent, modular power supplies in the medical and industrial markets.
Takeaways
A high-level understanding of the various topologies used in power supply design, along with their advantages and disadvantages
Knowledge of the 'unseen' regulatory requirements of the medical and industrial markets, including safety and electromagnetic compatibility
Understanding of the signalling capabilities of modern power supplies and how they can be used in diverse applications
The ability to write simple program to control and monitor a coolx power supply
Required Kit
You will need to bring your own laptop on the day, and download software before you attend. Refreshments and lunch are provided.
Agenda
08.30     Registration and system check for pre-installed tools
09.00    Introduction to power supply topologies
09.45     What to look for in power supply specifications / Thermal considerations
10.15      Break
10.30     Safety standards and compliance testing
11.15       EMC standards and compliance testing
12.00     Lunch
13.00     Communication with power supplies (Analog / Digital)
13.30     Requirements of specific applications
15.00     Break
15.15      From project requirements, configuring a supply from scratch (configurator, physically putting the supply together)
15.45     Introduction to CoolX PMBus communications using a Microchip MCP2221 Master Starting a Project in VB.NET
16.15     Writing a simple program to control and monitor the power supply outputs
16.30     Conclusions and wrap-up
17.00     Close
Apply to join us
Places for this event are limited to 10 delegates. To apply please email workshops@censis.org.uk with your details – we'll need your name, job title and organisation and a couple of sentences about why you are interested in this workshop.