2 March 2020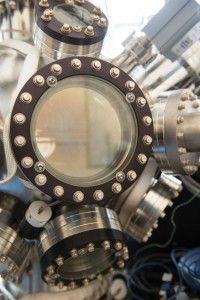 5th Scottish Knowledge Exchange awards
The Mirage consortium – a partnership between Cascade Technologies, Compound Semiconductor Technologies Global, Gas Sensing Solutions Ltd , Amethyst Research Ltd , the University of Glasgow, Scottish Enterprise and CENSIS – won a 'Highly Commended' award at the Scottish Knowledge Exchange Awards.
The ceremony was held in Edinburgh on 27 February 2020.
Recognised in the Multiparty Collaboration category, the judges acknowledged the groundbreaking collaborative R&D project that has helped to place Scotland at the forefront of the multi billion global sensors and imaging systems market. The initiative, the first of its kind in Scotland, brought the partners together to collaborate on the production of materials integral to manufacturing a variety of goods that use sensors, ranging from asthma inhalers to infrared cameras.
The project has led to partners breaking into new markets and delivering new products for a wide range of end applications.
Congratulations to the category winner, nEUROSTRESSPEP, that looks at novel next-generation green insecticides.
Ivan McKee MSP, Minister for Trade, Investment and Innovation, who presented the awards, said "Not only do these awards celebrate activities and projects happening all over Scotland, they bring people together and create new collaborations and partnerships. Their innovation plays a crucial role in boosting productivity and creating sustainable economic growth for the country."
The other awards given on the night were:
Innovation of the Year: ARMED-HAS (HAS Technology with Edinburgh Napier University)
Making a Difference: Baltic Street Adventure Playground with the University of Glasgow
Knowledge Exchange Champion of the Year: Professor Marian Wiercigroch, University of Aberdeen and Professor David Flynn, Heriot-Watt University (joint winners)
Innovator of the Future: Connor Blair, University of Glasgow
Spotlight Award: Breaking Barriers project from Enable Scotland, University of Strathclyde, Scottish Power and Marriott Hotel, Glasgow