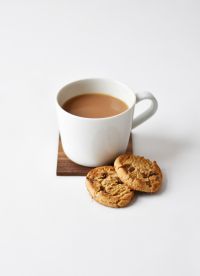 Put the kettle on and join CENSIS staff (and sometimes a guest speaker) for a catch up over a virtual coffee, and keep up to date with IoT, cybersecurity, sensing and imaging technologies while our staff work from home during the COVID-19 outbreak.
Designed to become a regular online event, this week's chat focuses on IoT and smart home technologies. Led by CENSIS Business Development Managers Cade Wells and Stephen Milne, we will be joined on the day by an Aberdeenshire-based SME working in this space.
The event will take place online using Zoom. Please contact us by email if you're interested and we'll send you details of how to join in. You can join using audio or video, and will be able to join in the conversation to comment or ask questions.
In the first instance we plan to keep numbers down so that everyone can participate and ask questions, so don't delay if you want to join us.