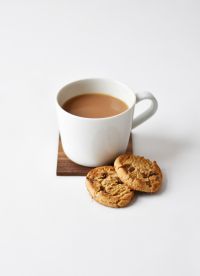 Put the kettle on and join CENSIS staff (and sometimes a guest speaker) for a catch up over a virtual coffee, and keep up to date with IoT, cybersecurity, sensing and imaging technologies while our staff work from home during the COVID-19 outbreak.
Led by CENSIS team members Cade Wells and Kenny Osborne, this virtual coffee break will look at cyber security and the Internet of Things and explore the importance of making things 'secure by design'. Cade and Kenny can talk through the technical challenges, solutions and business opportunities in the space, from both a business and practical software perspective; depending on where the discussion goes.
The event will take place online using Zoom. Please contact us by email if you're interested and we'll send you details of how to join in. You can join using audio or video, and you are encourage to join in the conversation to give your thoughts or ask questions.
In the first instance we plan to keep numbers down so that everyone can participate and ask questions, so don't delay if you want to join us.
CENSIS has recently published an online guide to IoT cyber security. The guide is free to download.