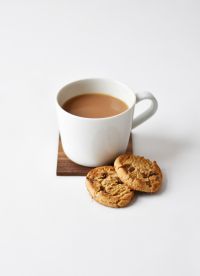 Put the kettle on and join CENSIS staff and guest speakers for a catch up over a virtual coffee, and keep up to date with IoT, cyber security, sensing and imaging technologies while our staff work from home during the COVID-19 outbreak. Read about the sessions we have planned.
Led by CENSIS team members Cade Wells and Helen Sandison, this week's virtual coffee break looks at machine learning, machine vision and edge processing. The event will explore some core techniques in this space such as event detection, object recognition or tracking, and image classification. Cade and Helen will also touch on some of the many application areas and end markets for these technologies and will be joined by a developer/investor, integrator and distributor to talk about some of the latest technology developments and business opportunities in the space.
The sessions are designed to be informal and there's no sales pitch. It's an opportunity to share ideas, explore the state-of-the-art, ask questions and maybe learn something new from other participants. Everyone who joins is encouraged to participate in the conversation, either to discuss an idea, ask questions or pose challenges.
The sessions all take place online using Zoom. If you'd like to join, please drop us an email telling us which session you'd like to participate in, and we'll send you details of how to join. You can participate using audio or video.
One of the most recent machine learning projects at CENSIS was our award winning collaboration with Police Scotland, Thales and the University of the West of Scotland, where machine learning techniques are being used to help Police Scotland's new Remotely Piloted Aircraft Systems (drones) find missing and vulnerable people.
The event will take place online using Zoom. Please contact us by email if you're interested and we'll send you details of how to join in. You can join using audio or video, and will be able to join in the conversation to comment or ask questions.
In the first instance we plan to keep numbers down so that everyone can participate and ask questions, so don't delay if you want to join us.