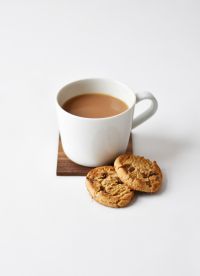 Put the kettle on and join us for a catch up on a different IoT related discussion topic each week while our staff work from home during the COVID-19 outbreak.
This session, led by CENSIS members Cade Wells and Jim Cockram, will explore IoT for innovation in manufacturing processes.
In this session we'll be looking at the transition away from older manufacturing models towards a new, integrated approach incorporating IoT and also things like automation, robotics, virtual reality, cloud computing and data analytics to improve productivity.
IoT systems can monitor and automate many complex processes where networks of smart sensors, coupled with real-time analytics, can act as drivers of significant improvements in their processes, transforming profit margins and operational efficiencies.
How can I join?
The event will take place online using Zoom. Please contact us by email if you're interested and we'll send you details of how to join in. You can join using audio or video, and you are very much encouraged to join in the conversation to add your own thoughts or ask questions.
Numbers are kept low for these events to ensure everyone can participate and ask questions, so don't delay if you want to join us.