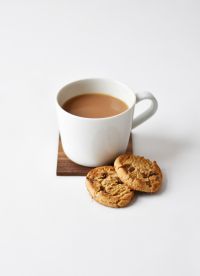 Put the kettle on and join us for a catch up on a different IoT related discussion topic each week while our staff work from home during the COVID-19 outbreak.
This session, led by CENSIS members Cade Wells and Kevin Power, will explore NB-IoT: cellular enabled Internet of Things.
We'll look at how the major mobile phone operators such as Vodafone and O2 are beginning to roll out NB-IoT: a low power wide area network (LPWAN) technology that uses cellular coverage for connectivity. We'll be able to explore the topic from both a business development and practical software perspective.
The session may also touch on the myriad IoT applications for NB-IoT such as smart metering, bike sharing, wearables, parking, cities, security and asset tracking, home appliances and agriculture and environmental monitoring.
How can I join?
The event will take place online using Zoom. Simply contact us by email if you're interested and we'll send you details of how to join in. You can join using audio or video, and you are very much encouraged to join in the conversation to add your own thoughts or ask questions.
Numbers are kept low for these events to ensure everyone can participate and ask questions, so don't delay if you want to join us.