23 April 2020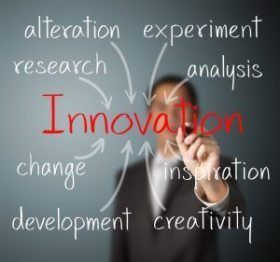 Glenrothes-based Semefab, a specialist in semiconductor and microelectromechanical (MEMS) fabrication, has received over 13 million new orders for its non-contact temperature sensing chips, following the outbreak of Covid-19.
The devices, based on designs developed as a result of an earlier R&D project between CENSIS, Semefab and the University of the West of Scotland's Institute of Thin Films, Sensors and Imaging (ITFSI), are being used within thermometers that can monitor body temperatures without physical contact. Sensors embedded within the thin film-based chip can absorb the body's natural infrared thermal radiation and provide an accurate temperature reading.
Demand for Semefab's chips has soared as a consequence of the global spread of Covid-19. A high temperature is known to be one of the main symptoms of the virus and taking readings without physical contact requires specialist equipment, such as the non-contact thermometer chips Semefab is helping to produce.
The company also plays a crucial role in the supply of additional medical equipment including sensors for respirators and anaesthesia kits as well as personal monitoring systems for people at risk of stroke or heart problems.
Paul Winstanley, CENSIS CEO, said: "Despite the circumstances, we're proud to see the outcome of a CENSIS research project being used to help the essential work being carried out by healthcare professionals and key workers across the globe. Examples like this show the power of collaboration and the potential impact sensor-led technology can have to help people in need. Semefab is making an invaluable contribution to the fight against the virus."
Allan James, Managing Director at Semefab, added: "The innovative collaborative project with UWS has provided Semefab with core technology which, combined with our high-volume production capabilities, brings this remote temperature sensing product to market."
Further information