27 April 2020 | Cade Wells, CENSIS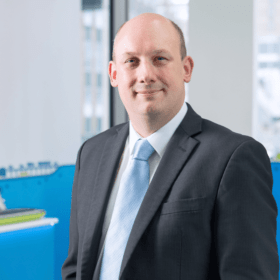 Cade Wells, CENSIS Business Development Manager, examines the technologies bringing change and innovation to the construction industry. 
Construction sites may have been closed on the back of the Covid-19 outbreak, but the sector is still hard at work. While the majority of physical construction work cannot take place, in many cases project managers are exploring ways to make sites more efficient and safer when work does eventually get underway again.
There have been some significant new technological developments in construction in recent years that have boosted efficiencies, such as the greater adoption of Building Information Modelling (BIM). Yet, there is also untapped potential to apply more technologies to the sector – particularly in areas you would not immediately expect.
Perhaps among the least discussed is the application of imaging to construction. More readily associated with healthcare, the use of imaging systems is a small but growing area in construction, supporting the industry's efforts in tackling some of its biggest challenges. There are a number of small and medium-sized enterprises (SMEs) already producing genuinely innovative imaging products made specifically for use in construction.
Among them is Glasgow-based WestGlen Consult, which is developing SEER, a remote inspection, monitoring and management platform. A hard hat with embedded imaging technology captures spherical images from around a site throughout the phases of construction. This aims to help property managers or contractors to understand how the build process is progressing and track how efficiently resources and equipment are being used.
Another company is NCTech based in Edinburgh, a developer of 360-degree camera systems and an online platform for merging images and LiDAR data to create accurate 3D visualisations of buildings and their surrounding areas. Its technology enables the capture of a snapshot of buildings prior to restoration or extension to enable more effective planning of construction work.
Indeed, there are a range of other areas that could benefit from imaging technology – particularly on the environmental front. Glasgow-based companies Arceptive and Filament PD have partnered to create an AI-based platform to provide continuous, large-scale thermal imaging services to government and local authorities, which can pinpoint energy loss from buildings. If this were applied to commercial and residential buildings, it could make them more efficient through encouraging changes in behaviour in the use of heating and ventilation. This could make a significant contribution towards reducing energy consumption and leading to a reduction in emissions.
New applications are emerging all the time, with companies exploring a range of use cases, from real-time imaging for safety on construction sites to condition monitoring of equipment for preventative maintenance. Glasgow's burgeoning space sector is also a ready source of satellite imaging that could be used to accurately measure sites and their evolution, helping designers to build in features that can mitigate issues such as flooding or other potential hazards.
It is also worth acknowledging that industry is not the sole contributor – our academic institutions have a strong interest and track record in the application of technology to construction, not least CyberBuild, a research laboratory associated with the School of Engineering at The University of Edinburgh, and the Construction Innovation and Built Environment Research group at the University of the West of Scotland.
Indeed, it is the combination of industry and academia that will bring more technological solutions to ease construction's challenges. The Construction Scotland Innovation Centre (CSIC) supports organisations to commercialise new products and services through matching industry needs to appropriate innovation support packages and academic partners.
There is a great opportunity for greater collaboration between technology providers and construction companies. While work has stalled, they should use this time to explore new ways of working together and the technologies that could help them get back on schedule when they return to site.