26 May 2020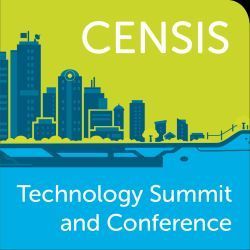 The biggest event in the CENSIS calendar is our annual conference, the Technology Summit. After close consultation with our Board and event partners, we've made the difficult decision to postpone the 7th Tech Summit, scheduled for 5 November 2020.
Having already started planning the Summit we are disappointed we won't see you this year. However the health and safety of our delegates, staff, exhibitors and sponsors must be our greatest priority, and we believe that by postponing we can return safely and without compromising our offering to you.
We want to thank everyone who has supported the Summit since our earliest days back in 2014 and helped it to become the busy event you know and love. Bringing the sensing and IoT communities together for a day of discussion, debate, presentations and networking has led to many new business connections and project activities and it's for those reasons that this is not a farewell from CENSIS, but simply 'see you soon'.
Postponement to 2021
We have every intention – after a year off – of bringing the 7th Technology Summit back to the Glasgow Royal Concert Hall in autumn 2021, and of course we will be sharing more information as our plans emerge. We can't wait to welcome you back.
In the meantime, for a trip down memory lane, why not take a look at 2019's 6th Tech Summit including photos from the day and our highlights video.
Online events
Given the disruption caused by Covid-19, we're navigating new ways to stage events, share ideas and stay connected. We've launched our informal weekly virtual coffee sessions that focus on a different technology or market sector each week, and partnered with others to participate in online webinars and discussions. We'll be making an announcement soon about another series of virtual events we've got up our sleeve, so watch this space.