27 July 2020 | Cade Wells, CENSIS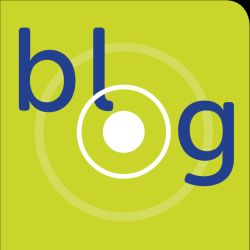 Cade Wells, CENSIS Business Development Manager, discusses the role sensor-led smart technology could play in transforming housing in Scotland. 
We have seldom spent more time in our homes than now. Indeed, we have certainly never relied so heavily on technology in the home, which is helping us participate in virtual lessons and remain in contact with friends and loved ones.
Connectivity and entertainment are the things we most readily associate with the growth of IoT technologies and devices for our homes, highlighted, for example in the growth of the smart speaker market. At the end of 2019, Ofcom reported that 20% of UK households owned a device such as an Amazon Alexa or Google Home – and many households will have more than one.
Other smart tools that help make home life more efficient are also on the rise. From automated thermostats that allow you to control heating remotely, to video doorbells that start recording as soon as someone steps foot on your doorstep, there are a growing number of IoT devices using sensor or imaging systems to make life easier for us.
Of particular importance, under current circumstances, is the growing use of these connected devices to provide support to elderly or vulnerable people to retain independence in their own homes. We live in an ageing society with increasing demands on care provision, which underlines the need for technology that supports daily life for those who need it. In our current lockdown situation, connected systems could provide reassurances for friends and family of vulnerable people, in lieu of a routine visit.
An example of this technology in practice can be seen at the FitHome village in Alness – an initiative launched in 2018 by Albyn Housing association, sustainable building company Carbon Dynamic and NHS Highland. The housing complex's 14 residents joined the pilot phase of the project which uses in-built home technology to monitor their health. Through a network of connected sensors in their homes, movements can be monitored, and any changes detected, which could ultimately indicate a deterioration of their condition and a need for medical assistance.
In another Albyn Housing project, teams have developed a new IoT system designed to support vulnerable residents. Using low-cost sensors retrofitted into a toilet cistern, the system can monitor how often the toilet is being flushed by recording instances when the tank empties and refills. The data collected, in this case, could provide an indication of underlying health issues such as urinary tract infections – a common concern among older people, who may also be affected by conditions that influence their ability to recall symptoms.
There are numerous factors that can be monitored through home-based IoT technologies, including environmental conditions such as a building's temperature, humidity, or levels of damp. In local authority housing, for example, this could eliminate the need to gain access to a property for routine checks and inspections. Instead, the sensor-led system could be used to provide an automatic data recording sent straight to the maintenance teams, either alerting them to any issues or providing reassurance that the building is in good order. There are clear benefits from digitising a process like this, not only for facilities management but also for the health and wellbeing of the residents who live there.
Connectivity and the availability of network coverage may once have been a barrier to creating smart homes, particularly for individuals who do not have a broadband connection or live in very remote areas. However, maximising the opportunities available through low power wide area networks, such as NB-IoT and LoRaWAN, could be a solution for these challenges. These types of IoT networks use battery power to wirelessly connect hundreds of sensors, providing real-time information that could ultimately transform the housing sector, for the benefit of residents.
However, as IoT solutions evolve, so do the threats against them and systems must be developed with security and privacy at the core. This cannot be an after-thought, and it is essential to consider security features during design and development phases, making connected devices 'secure by design'. When it comes to IoT, widespread adoption will be dependent on users being able to trust the devices they interact with and eliminating security risks is a key part of building confidence.
IoT networks, such as the systems which could be created in a housing complex, typically involve a large number and wide range of devices, managed and accessed by more than one person at a time. Unfortunately, the reality is that this increased visibility could be used as a route for accessing wider systems, if not protected appropriately.
That said, industry recommendations are widely available to support designers and manufacturers to create secure IoT systems. In 2018, the UK Government launched its Code of Practice for consumer IoT security, outlining practical steps for the industry to improve the security of connected products and services. For example, manufacturers are asked to provide a point of contact so that any security issues can be reported, and the code also states that all passwords should be unique and cannot be reset to a universal 'factory default' value.
New applications for IoT in the home are continually emerging and the range of ongoing developments indicate that smart homes are no longer a futuristic concept. Opportunities presented through IoT technology could play a significant role in the development of future housing models, as well as assisting the average household with day-to-day life.