12 August 2020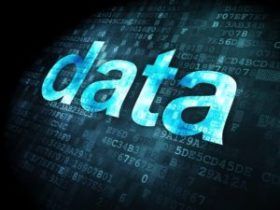 The adoption of big data, automation and artificial intelligence is changing the way we live and work. Some jobs will be replaced by technology, others will be transformed, and new kinds of work will also emerge. Employers across all sectors need to think about how they can adapt to this change.
Led by CENSIS's sister Scottish Innovation Centre, The Data Lab, the Data Skills for Work programme aims to equip people across Lothian, Fife, and the Scottish Borders with the right skills needed to take advantage of a new world of work shaped by data-driven innovation.
As part of its development process, The Data Lab is asking for feedback on employers, particularly around the demand for data skills, how this is currently being met, skills gaps, and how upskilling and/or retraining can be used to respond to the threat of jobs being replaced by technology.
The Data Lab wants to hear from managers, HR managers and staff with strategic and operational responsibility in businesses operating in Edinburgh, Lothian, Scottish Borders, or Fife, including organisations headquartered elsewhere but with workforce in the region.
There are two ways to take part:
A 30 minute video interview
An online survey, completed in approximately 15 minutes
For further information and to get involved, visit The Data Lab's Data Skills for Work page.