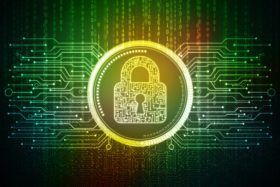 Please join CENSIS for the formal launch of our new programme to boost Scotland's adoption of IoT technologies and support the country's burgeoning tech sector through the development of innovative new cyber security products, services and processes.  
We are particularly interested in hearing from private sector companies developing or adopting (or planning to develop/adopt) IoT products or services.
Background
Led by CENSIS in partnership with the Scottish Government and Scottish Enterprise, the IoT cyber challenge programme will deliver a series of events in 2020 including themed workshops, an accelerator programme and an IoT vulnerability pilot. The programme was announced on 7 November 2019 by Kate Forbes MSP, Minister for Public Finance and Digital Economy, at CENSIS's sixth annual Technology Summit in Glasgow.  
Join us to hear more about cyber security in an IoT context, get the details of the new cyber challenge programme and meet the people involved in the wider IoT cyber security ecosystem in Scotland.
Agenda  
10:00 Welcome and introduction (Cade Wells, Business Development Manager, CENSIS)
10:15 Cyber cluster : opportunities for collaboration (Ciara Mitchell, Head of Cyber, ScotlandIS)
10:45 Cyber security awareness in healthcare (Stuart Kurutac, Security Consultant, NCC Group)
11:15 Compromising IoT sensors : a demonstration (Paul Ritchie, Managing Consultant, Pentest Ltd)
11:45 The challenges of protecting critical infrastructures (Xavier Bellekens, Lecturer & Chancellor's Fellow, University of Strathclyde)
12:15  Keith McDevitt, Cyber Integrator at Scottish Government
12:45 Close
Register
To join us the day, please register using Eventbrite. After you have registered, we will be in touch with the Zoom link for the event. We ask that you do not share this link with anyone else who is not registered.
Due to the way this project is funded. Ideally, your organisation should have a base in Scotland and most of your activity should be in Scotland.