27 August 2020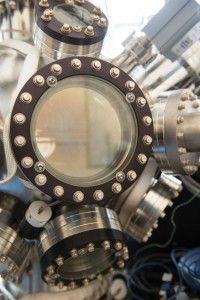 University of Glasgow Knowledge & Public Engagement Awards
The Mirage consortium – a partnership between Cascade Technologies, Compound Semiconductor Technologies Global, Gas Sensing Solutions Ltd , Amethyst Research Ltd , the University of Glasgow, Scottish Enterprise and CENSIS – won the 'Best Collaboration in Business' award at the University of Glasgow's 2020 Knowledge & Public Engagement Awards on 27 August 2020.
The initiative, the first of its kind in Scotland, brought the partners together to collaborate on the production of materials integral to manufacturing a variety of goods that use sensors, ranging from asthma inhalers to infrared cameras.
The project has led to partners breaking into new markets and delivering new products for a wide range of end applications.
This is the second award the Mirage consortium has won this year, having been recognised in the Multiparty Collaboration category at the Scottish Knowledge Exchange Awards back in February.
And the winner of the Best Collaboration in Business Award goes to…🥁… pic.twitter.com/PivUtQztPf

— University of Glasgow (@UofGlasgow) August 27, 2020