Bringing the benefit of secure and resilient IoT at scale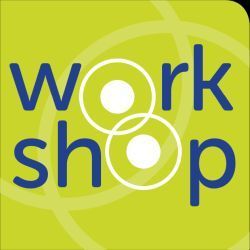 Please apply to join CENSIS to explore solutions and opportunities in the development and use of  IoT in public services and healthcare. The event is suitable for both non-technical and technical people.
Apply to join us
The workshop will include examples of IoT in action in this space, and there will be a breakout session for participants to discuss challenges, solutions and opportunities. We'll also have guest speakers talking about their views and experiences in developing and adopting secure IoT.
Please apply to join us on the day by emailing sian.williams@censis.org.uk . You'll need to provide:
Details of your company or organisation
Your current role
The workshop is limited to just 25 people. Due to the way this project is funded your organisation should have a base in Scotland.
Agenda and speakers to be confirmed. 
Background
The Internet of Things (IoT) is the interconnection of physical and virtual objects that enable objects to communicate with each other and share data. IoT objects, or devices, could be a simple temperature sensor, wearable health monitor, smartphone to a whisky bottling line or river flooding alarm system. Many IoT devices communicate via the Internet and often collect, process, analyse, store and relay data using a shared computer server, or cloud system.
IoT has the potential to facilitate significant benefits to the Scottish economy both in terms of improved infrastructure, public services and economic opportunities for industry. IoT will transform the business models of many industries of importance to the Scottish economy, either creating internal efficiencies or introducing new revenue streams. Businesses will be able to see in real time how products or services are performing and being used.
There are several challenges in the effective adoption of IoT due to its interconnected nature. A critical and recognised challenge is that of the security and resilience of the IoT systems, particularly given the current rapid adoption of IoT products and services. Cyber-attacks on IoT systems can lead to sensitive information leakage; the destruction or tampering with data impacting system functionality and decision making; physical damage; or complete system paralysis. To address these challenges the Scottish Government has published its Cyber Security Action Plans, as part of its national-level approach to cyber resilience across Scotland.
Led by CENSIS in partnership with the Scottish Government and Scottish Enterprise, the IoT cyber challenge programme will deliver a series of events in 2020/21 including themed workshops, an accelerator programme and an IoT vulnerability pilot. The programme was announced on 7 November 2019 by Kate Forbes MSP, Minister for Public Finance and Digital Economy, at CENSIS's sixth annual Technology Summit in Glasgow.  The overall aims of the programme are:
to raise awareness of cyber security and resilience challenges faced in both the design and manufacture of IoT products and services and in the adoption of IoT for integration into existing or new processes
to educate and demonstrate best practices and mitigation strategies to address these challenges
provide a better ability to collect feedback on issues faced in industry which could be used to define and drive other subsequent support activities
improve access to IoT cyber security expertise to companies developing new or improved products, services and processes from the early stages of their development