2 October 2020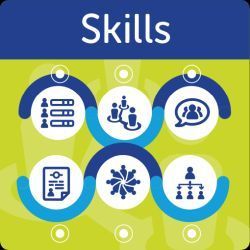 CENSIS has teamed up with Scottish Engineering – the leading support body for engineering and manufacturing in Scotland – to create 40 internship opportunities for engineering students.
Bridging the gap between academia and industry, the organisations are working with e-Placement Scotland to identify the work experience opportunities for students at Scottish universities and colleges, which will take place next summer. The partnership marks the first time e-Placement Scotland has opened up opportunities in the engineering sector, benefiting from CENSIS and Scottish Engineering's extensive networks and expertise.
Born from a need to close the growing skills gap and boost employability through real-life work experience, e-Placement Scotland is a free to employer, paid student placement programme and has allocated more than 3,000 placements to date. The organisation was created in 2010 by industry body ScotlandIS and Edinburgh Napier University and works with Scotland's colleges and universities to bring internship opportunities to students studying technical disciplines – from computer science and software development, to electronics engineering and data science.
By connecting students with potential employers, e-Placement Scotland, CENSIS and Scottish Engineering hope to develop students' employability skills. Real-world industry experience is a valuable tool in helping to build soft skills such as communication, teamwork and project management, as well as improving technical experience and giving students an opportunity to apply theoretical knowledge to industry problems.
Paul Winstanley, CEO of CENSIS, said: "The employment market has changed rapidly over the last six months and real-world experience like this can help students to navigate the challenges of recruitment. Internships play an important, intermediate role in helping students find employment, especially in technical areas, and can be a fantastic tool for employers to source the best new talent.
"Companies are often looking for candidates with a year or two of experience, but summer placements can be a great way for graduates – fresh from University – to show their ambition, knowledge and drive, making a positive impact on potential employers.
"We hope that, by speaking to companies in Scotland's manufacturing and engineering sectors about this programme, employers will consider placements as part of a longer-term talent strategy, ultimately making it easier for students to access such valuable opportunities."
CENSIS and Scottish Engineering are keen to hear from any businesses that could support a student placement during summer 2021.
Paul Sheerin, CEO of Scottish Engineering, said: "It's long been a reality that work experience is the differentiating factor for graduates to ensure employment on graduating; yet, availability of placements is not always transparent to all who seek them. The pandemic we are currently in only risks to further add to that, but this programme will directly support our young workforce by giving them vital engineering work experience in their early career.
"These opportunities are a fantastic way for an employer to gain early access to untapped talent, and for students to develop the skills employers want, creating more desirable candidates for future employment.  We look forward to sharing this with both members and our wider engineering community to allow these connections for the future to be made."
Jane Morrison-Ross, CEO of ScotlandIS, said: "Collaboration is at the heart of all we do. Partnering with CENSIS and Scottish Engineering is a natural part of our evolution. Digital underpins everything within our economy and I am proud that e-Placement Scotland has matured to a point where it is able to benefit the wider Scottish economy, through partnerships with the engineering sector.
Any businesses looking to get involved in the internship programme should visit https://www.e-placementscotland.com/ for more information.