5 October 2020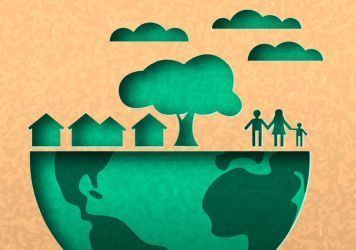 The way we travel is causing major damage to the planet, and our reliance on fossil fuels to power cars, ferries, planes and some trains means that transport is causing more carbon pollution than many other sectors of our economy.
In an interview with the Herald published in it's Business HQ quarterly magazine, CENSIS CEO Paul Winstanley, talks about 'Scotland's Countdown to COP26', a major new online event on 3 November and the session CENSIS will be leading around tackling climate change associated with transport.
Chaired by Martin Valenti, Head of Climate Enterprise at Scottish Enterprise, Scotland's Countdown to COP26, presentations from economist and author of Doughnut Economics, Kate Raworth and Peter Lacy, Europe Lead for Accenture Strategy; and is supported by several themed parallel sessions, presentations, panel discussions, Q&As, networking, and virtual exhibitions. Each session will explore the many opportunities COP26 will present for Scotland to take action and create a prosperous and greener world.
Transport Session Agenda
The transport session includes presentations from key influencers in the space, as well as discussion panels on how we can channel sensor and imaging systems, IoT and other innovative technologies to help build and use more sustainable modes of transport.
Tackling climate change in an urban environment
George Lowder MBE, Chief Executive, Transport for Edinburgh
Organising transport efficiency using digitally enabled solutions, data sharing and collaborative platforms
A panel session chaired by Gemma Milne, Science & Technology writer with guests Steve Cassidy, Co-founder and Director, Fuse Mobility; Nilofer Christensen, Chief Operating Officer, Chargetrip; and Gayathri Narayanan, Client Executive, IBM
Flagships of the Future
Di Gilpin, Founder and CEO, Smart Green Shipping
Accelerating the modal shift to public and active transport and supporting the behaviour and culture change required
A panel session chaired by Gemma Milne, Science & Technology writer with guests Beate Kubitz, Future mobility researcher and writer; Claire Haigh, Chief Executive, Greener Journeys; and Jenny Milne, Owner, Strategic Development Director, JLM
The CAV Forth project
Louise Simpson, Project Manager, Stagecoach Bus