8 October 2020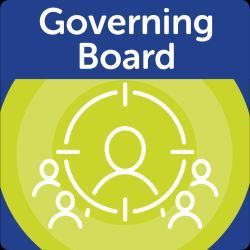 CENSIS is pleased to announce four new members of its Governing Board, bringing valuable experience from industry, entrepreneurship, and the public sector to our leadership team.
Joining the Board are: Anne McLister, Head of Digital Economy, Glasgow City Council; Stuart Mitchell, Global  Client Partner and former head of IoT sales at Vodafone; Howard Perkins, technology entrepreneur and founder of Firestalk; and Andy Ward, Chief Technology Officer and Founder, Ubisense.
An engineer by training, Anne McLister has more than 25 years' experience in business change and management consultancy, leading projects across a range of sectors in the UK and Europe, including business and IT strategy. She has worked with Glasgow City Council since 2016, holding roles in the smart cities integration and City Deal teams.
Having joined the Vodafone graduate leadership programme in 2011, Stuart Mitchell brings a different perspective to the board along with his extensive industry experience. He currently leads an international team specialising in digital transformation, helping business leaders to reap the benefits of technology.
Howard Perkins has a proven track record in the tech sector, as a founding partner of Kyria, Cygnet Technology and current venture, consultancy business Firestalk. Howard has a background in engineering and is currently volunteering with the Scottish Tech Army – a support organisation for the third and public sector, formed in response to the Covid-19 crisis.
Andy Ward brings valuable technical and engineering knowledge to the CENSIS board, with more than 20 years' experience in designing, developing and deploying complex IoT sensor systems. In 2002, Andy co-founded Ubisense, a business which provides location tracking technology for companies around the world.
Commenting on the appointments, Jacqueline Redmond, chair of CENSIS, said: "Anne, Stuart, Howard and Andy bring a range of invaluable expertise and experience to the CENSIS board. Each of our new appointments brings with them a different viewpoint and, with that, a diversity of opinion and knowledge to our decision-making.
"Collaboration between industry, the public sector and academia has never been more important in supporting businesses across the UK to adopt and embrace the potential of new technology. CENSIS has an important role to play in bringing people together from a variety of disciplines to develop new products, services, and ways of working which can help us all to adapt to the very different world we now live in, while continuing to help companies grow and develop."