24 November 2020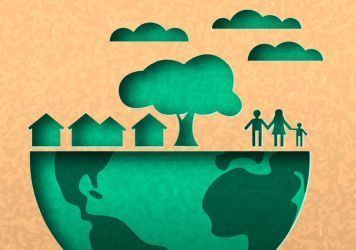 On 3 November 2020, over 2,300 people came together for Scotland's Countdown to COP26, an online conference kicking off a year of debate and activities to deliver collaboration and climate change programmes across multiple sectors within Scotland and beyond.
Organised by Scotland's Innovation Centres in partnership with the Herald and chaired by Martin Valenti, Head of Climate Enterprise at Scottish Enterprise, the day included inspirational talks from leading thinkers in the space including economist and author of Doughnut Economics, Kate Raworth and Peter Lacy, Europe Lead for Accenture Strategy. The day was supported by several themed parallel sessions, presentations, panel discussions, Q&As, networking, and virtual exhibitions. Video recordings of the day are available to watch on demand.
Press coverage from the day
An overview of the day was published in the Herald newspaper on 4 November.
Work with us in 2021
The Innovation Centres welcome engagement from all interested organisations, companies and groups who could join in as delegates on 3 November 2020 and then partner with the Innovation Centres to deliver a programme of events throughout 2021. Currently we are gathering information from interested parties to help us plan activities. If your organisation is interested in collaborating with the Innovation Centres on activities in 2021, get in touch and complete our form to tell us what you'd like to do and who you'd like to work with.
Save the date to join us in October 2021
Our objective on 3 November was to create new collaborations that can embrace innovation, deliver inclusive economic growth and tackle culture change to enable the achievement of national net zero targets. While Scotland's Countdown to COP26 was a significant virtual event on its own, we've been deliberate in our planning that this was not standalone conference but a launch point for a year of activity.
Please mark the date in your diary to join us again on 26 October 2021 just before COP26 opens on 1 November for 'Scotland's Contribution to COP26' reviewing this year of activity. More details to be announced throughout 2021.