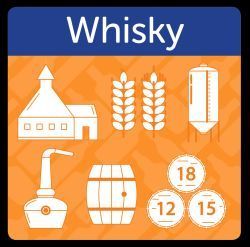 Episode 1: The Scotch Whisky Industry
Available to watch now on You Tube (running time 56:24)
Hosted by science and technology writer Gemma Milne, CENSIS Conversations is a series of long-form discussions exploring the use of sensing, imaging and IoT technologies in different subject areas. By bringing together diverse groups of people – from technology developers to end users – who share a common interest in the subject, we hope to offer thought-provoking discussions that analyse subjects from different angles.
Panellists
Joining Gemma for this discussion are:
The Conversation
In this conversation the group discuss challenges and opportunities around innovation in the whisky industry, and how sensing, imaging and IoT technologies are being used to respond. The full product life cycle is discussed along the way – from agriculture and crop growth, to production, bottling, distribution and action against counterfeiting. In between, the group chats about a diverse range of subjects including Industry 4.0 and digitalisation, machine learning, automation and digital twins, increasing productivity, real-time condition monitoring and maintenance, new business models, the role of blockchain, environmental impact and even the response of the industry to the Covid-19 pandemic.
Transcript
A full transcript of this Conversation is also available (PDF).