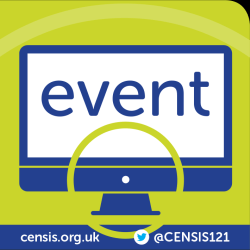 Please join Dr Natalie Coull, Head of Division of Cyber Security at Abertay University and Dr Cade Wells, Business Development Manager, CENSIS and other guest speakers for this online webinar aimed at business owners and decision-makers of all sizes and across all market sectors.
About the event
Businesses and consumers can reap huge rewards from IoT, but what considerations are required to inform the security of these ecosystems?
When it comes to IoT, there can be a fine line between risk and reward. This webinar will begin with our guest speakers highlighting some of the incredible benefits that IoT infrastructure can bring to businesses of all shapes and sizes and in turn the lives of their consumers. Focus will then shift to discuss 'of the moment' security concerns associated with IoT, reflecting on what businesses should be considering to inform and futureproof their IoT security strategies.
This webinar will resonate with:
Business development and cybersecurity professionals with an interest in IoT and IoT security
Businesses with IoT infrastructure
Consumers with an interest in IoT products
What to expect:
Discussion and interaction between our guest speakers – this webinar is live!
A rounded and informed conversation with perspectives from both industry and academia
A link to a recording of the webinar after it's taken place (following registration)
The opportunity to ask our guest speakers a question, even if you can't make the live event (following registration)
Other speakers include:
Ian Todd, IoT Practice Lead at Blackberry
Andy Bridden, IoT Consultant, PA Consulting
Professor Karen Renaud, Cybersecurity Lecturer, Abertay University
Dr Ian Ferguson (Host), Senior Lecturer of Cybersecurity at Abertay University
Visit Abertay University's event website for full details and to register