7 December 2020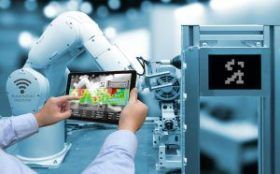 Manufacturing has been deeply affected by COVID-19 and in response, the Scottish Government has published Making Scotland's Future: a recovery plan for manufacturing.
Launched on 4 December 2020, this draft plan is designed to make a positive difference and strengthen recovery in the sector. It has been developed through a partnership of industry, trades unions, academics, the Scottish Government and Scotland's enterprise and skills agencies to support the sector over the next 12 months.
Comments are now invited on the plan, before a final version is published in early 2021.
The plan focuses on four priority areas: collaboration and networks, supply chains and competitiveness, adaptation and transformation, and skills and workforce. Common to each is a commitment to sustainability – reducing companies' emissions and costs, and ensuring Scottish manufacturing can compete in domestic and global markets as low carbon products become increasingly attractive to consumers and buyers. The plan has already identified 25 actions as opportunities for recovery and growth for the next 12 months. These include:
developing a manufacturing start-up accelerator, drawing on international best practice, to get more investment into new or early stage companies
supporting inward investors to create new supply chain opportunities for Scottish manufacturers
providing funding and support to help more manufacturing companies make the shift to digital solutions and low carbon practices that reduce costs and increase profits
developing a skills programme that will help workers reskill or put their transferable skills to use in other parts of the manufacturing sector