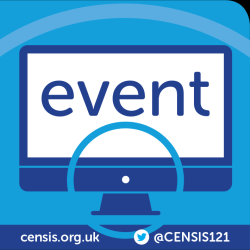 Organised by Innovate UK's Knowledge Transfer Network (KTN), please join CENSIS CEO Paul Winstanley and other guests to explore UK strategic developments in 5G and IoT.
This is an online information and networking event, aimed at innovators looking for support to grow their business. The KTN's aim is to raise awareness amongst digital companies about funding and business and organisational support opportunities available across various sectors. Delegates will learn about the funding and business support available from Innovate UK , CENSIS and other support organisations, and how KTN can help companies make valuable business connections.
Delegates may also have the opportunity to introduce their own digital business with a short elevator pitch.
Afterwards there will be opportunities to network with Paul Winstanley and other other presenters and delegates, via 1-2-1 online meetings.