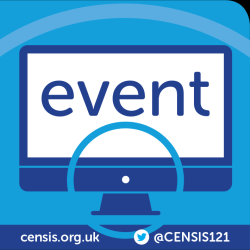 A CivTech 5.0 Demo Week Seminar
Please join CENSIS as we take part in CivTech 5.0 Demo Week. Register for our seminar to find out more about IoT and sensing, hear about examples of projects we're doing with public sector clients and the support we can provide both to public sector challenge providers and technology companies. The seminar is free to attend.
Background
Launched in 2016, CivTech is a Scottish Government programme that supports entrepreneurial SMEs to solve challenges connected to the public sector. In each case, the public sector sponsor of a challenge is expected to benefit from the solutions generated.
This year 12 companies have been selected for the CivTech 5.0., and challenge providers include Transport Scotland, NHS Scotland, Nature Scot, HITRANS, Connecting Scotland and Forestry and Land Scotland. The companies will showcase their solutions at 'Demo Week' on 2-4 February 2021.
Objectives and takeaways
Over the years, CivTech has seen as steady increase in the numbers of challenges that require expertise in IoT, sensing or imaging. Now CivTech has invited CENSIS to deliver a seminar as part of the Demo Week programme to discuss the support we can provide, both to challenge providers in the early feasibility of challenges and preparation of requirements, and to the CivTech cohort around the feasibility and development of IoT-centric solutions.
On the day, you'll hear how innovation, IoT and connected technologies are transforming public services. We'll also look at a two projects we're working on with public sector providers, with opportunities to ask questions to CENSIS and local authority representatives:
Smart gritting project: East Renfrewshire Council is working with CENSIS on the deployment of a smart gritting system, supporting existing weather data to help users decide when and where to deploy gritters.
IoT on the West Highland Way: A partnership between CENSIS, Stirling Council and others, the village of Gartness on the West Highland Way has become one of Scotland's first smart villages, deploying IoT infrastructure to support tourism and local community development.
The seminar is suitable for delegate without a technical or engineering background.
Provisional agenda
Welcome
Introduction to IoT networks
In-house expertise at CENSIS
Case study 1 – Smart road gritting
Case study 2 – Supporting tourism and economic development on the West Highland Way
Wrap up and close
Registration and platform
To enrol for this seminar, you'll need to register first for CivTech's Demo Week. The event will be delivered using MS Teams.