12 February 2021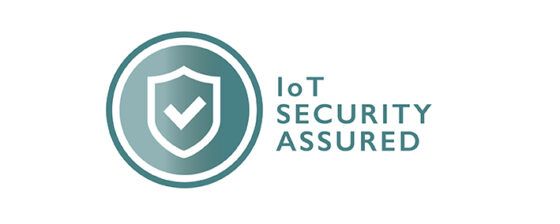 Following the delivery of a CENSIS cyber security workshop in 2020, two Scottish SMEs are among the first companies in the UK to hold the 'IoT Security Assured' award, a new cyber security certification scheme aimed at manufacturers of IoT devices.
Beringar, who design and manufacturer devices for commercial property management, and Boundary Technologies, developers of home security systems, both received Gold 'IoT Security Assured' status, the highest award level granted. The companies can now brand their products with this accreditation, offering assurance and comfort to buyers that the devices comply with best-practices in cyber security.
Delivered by the IASME Consortium, 'IoT Security Assured' assesses the potential vulnerabilities of IoT devices that, when are connected to each other and to the internet, may be compromised by hackers. Aligned with the latest global technical standards in IoT security, professional frameworks and proposed UK legislation, IASME certifies devices to Basic, Silver or Gold levels, depending on the degree to which the product reflects best practice.
Representatives of Beringar and Boundary Technologies both attended a CENSIS IoT Cyber Challenge workshop in 2020, where they were introduced by CENSIS to the IASME Consortium who co-hosted the event. Beringar was also one of four winners in CENSIS's recent IoT cyber security accelerator competition, receiving a package of engineering support related to is latest HX Series device.
Cade Wells, CENSIS Business Development Manager said: "As we become more reliant on IoT in our daily lives, the risks of connecting devices to each other and to the internet have increased. Hacking IoT devices can be an effective way of delivering a cyber attack and the disruption caused can be crippling to a business or home owner. At CENSIS we've always stressed the importance of addressing cyber security when designing, manufacturing and operating IoT devices; not something that is an afterthought once a product is launched."
"I'm delighted to see IASME introducing this scheme now, and it's fantastic to see two companies in the CENSIS innovation ecosystem receive Gold status for their products".
Stuart Simpson, Engineering Manager at Beringar said: "Most IT departments are well aware of pentests and standards relevant to PCs, servers and IT infrastructure. There is a lot less understanding of IoT device security. The IASME IoT certification focuses on IoT security and should give customers reassurance that this aspect has been considered and assessed."
Paul Walton, CEO of Boundary Technologies commented: "With increasing amounts of internet-connected devices making their way on to the consumer market it is imperative that there is a common security standard these devices should adhere to. I believe that the IASME IoT Security Assured scheme meets the needs well for just such a scheme in the UK. As a manufacturer of IoT devices we found process very worthwhile and it really helped us manage and improve upon the security of our devices."