10 March 2021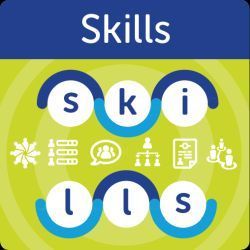 A panel of judges led by CENSIS CEO Paul Winstanley praised the creativity of teams of apprentices at the inaugural Fuel Change Challenge online national showcase on 3 March.
Launched in September 2020, Fuel Change saw teams of apprentices across Scotland develop low carbon solutions to industry challenges posed by Alexander Dennis, BAM Nuttall, SP Energy Networks, NMIS and Spirit Aerosystems. Beginning with 38 apprentice teams, 20 teams made it through the full programme to present their work at the online showcase.
The programme was backed by the Scottish Funding Council, Skills Development Scotland and the Scottish college sector, with four 'hub' colleges – Forth Valley, North East Scotland, Fife and Ayrshire – driving participation.
The teams aimed to create practical solutions to climate change challenges, coming up with ideas that had the potential to be implemental globally, not just by local partner companies.
The online showcase unveiled the concepts that will now be adopted by employers, with the judging panel reporting that the standard of presentation was extremely high. While the programme never set out to crown a sole 'winner' but rather identify all of the ideas that were worthy of further development, the judges name-checked six teams for their particular ingenuity and enterprise:
Collins Aerospace in Prestwick, for their idea to manufacture clocks from discarded aircraft fuselage.
BSW Timber in Fort William identified four solutions and, by meeting other local businesses and the Chamber of Commerce, they have started a movement in the town.
BAE Systems in Glasgow for their concept of small wind turbines made from decommissioned aircraft.
GE Oxygen Savers from Ayrshire for their seaweed farming idea, as an absorptive CO2 product and potential biofuel.
DSM Nutritional Products (two teams) for going way out of their comfort zones to tackle complex issues and identify scaleable solutions.
David Reid, Chief Executive at Fuel Change, said: "Our vision in Fuel Change was to demonstrate the talent of the next generation to design their own low carbon future and the results exceeded expectations. Our determination now is to maintain the momentum created by these young problem solvers and convert their solutions into skills and jobs for the future."
Chief judge Paul Winstanley said: "The quality of the teams involved demonstrates the skills and expertise we have across Scotland to help combat climate change in a variety of different ways. It is particularly encouraging to see the initiative already produce some entirely conceivable solutions, which could truly tackle the challenges that come with the climate crisis.
"All six areas could result in projects and there is a real prospect of creating an array of new skills and jobs once the next stage has been completed – a fantastic outcome for such an early stage. I very much look forward to seeing how these will be developed in partnership with sponsoring organisations in the weeks and months ahead."
Fuel Change is now seeking to attract even more apprenticeship teams to apply for the second Fuel Change Challenge for 2021/22, with modern, graduate and foundation apprentices encouraged to apply.