10 March 2021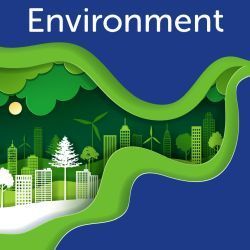 In 2020, Scotland's seven Innovation Centres joined forces with The Herald Media Group to start a year of conversation, collaboration and action around climate change. Our conference, Scotland's Countdown to COP26 on 3 Nov 2020 explored how to:
Maximise collaboration opportunities emerging from the event
Help Scotland – and other nations – reach net-zero targets
You can now read – and download your own copy of – a detailed report all about the day, capturing the themes, messages, and highlights from the event that will allow the Innovation Centres to set their course and stimulate activity towards November 2021 and beyond.
The day began with a plenary session looking at key opportunities. Six themed stages then ran concurrently to focus on specific sectors and areas of expertise and the day closed with all Innovation Centre CEOs discussing their next steps.
The report covers
Key messages from the day
Plenary session overview
An overview of each afternoon theme – built environment; energy;
health and wellbeing; sustainable industrial processes; sustainable food from land and sea; and transport
Closing session with the IC CEOs
Final poll results
In addition to the report, you can also: