23 March 2021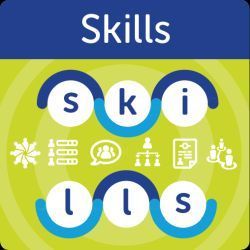 CENSIS – along with other industry partners that included the Industrial Biotechnology Innovation Centre – was pleased to support the recent delivery of a series of employability masterclasses for life and chemical science undergraduate students.
Designed by Skills Development Scotland, the Scottish Universities Life Science Alliance (SULSA) and the Scottish Universities Chemistry Pool (ScotCHEM), the masterclasses not only gave students an insight into job opportunities in the life sciences sector, but also increased their understanding of important topics such as regulatory compliance and quality assurance.
This year, 30 industry partners delivered classes to over 1,600 undergraduates at 12 Scottish universities. Over eight weeks the students were taken on a product life cycle journey, from early product development to market launch, covering commercial R&D, proof of concept, prototyping, market analysis, quality control, manufacturing, sales and marketing. Sessions included an interactive exercises giving students a chance to address a real-world industry challenge.
CENSIS CEO Paul Winstanley, who supported three masterclasses on the subject of product development, said:
"I was delighted to be invited to deliver these masterclasses. I've been involved in graduate recruitment for many years and I understand how important it is for graduates to show that they can apply their classroom learning to the real world.
"Getting involved has been a win-win for me, not only giving students an insight into job opportunities – particularly those that exist outside the lab and are connected to sensing, imaging and IoT – but also helping them get to grips with the kind of challenges they will encounter when they start work."
"I was really impressed by the students' creativity and flexibility when it came to the interactive exercises. It's been a pleasure to be involved and see for myself the talent that's coming out of Scotland's universities."
The masterclass programme will run again in 2022. Organisations interested in getting involved are invited to contact the programme lead, Dr Alison Dun.