12 April 2021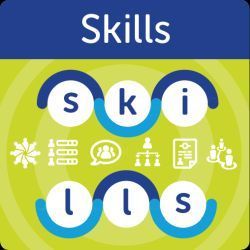 Fuel Change is a programme aimed at Modern and Graduate Apprentices, helping them take control of the climate crisis and drive Scotland towards Net Zero.
Through real challenges set by industry, apprentices work together to develop solutions designed for implementation and action. Launched in September 2020, 20 teams (from an original 38) progressed through the programme to present their work at an online showcase in March. The teams had to create practical solutions to climate challenges, coming up with ideas that had the potential to be implemental globally, not just by local partner companies.
Backed by the Scottish Funding Council, Skills Development Scotland and the Scottish college sector, Fuel Change returns for a second round, launching on 26 April and running through until October 2021. A new set of teams will take on challenges in partnership with industry and Scotland's Innovation Centres.
Up to 30 teams will take part. Apprentices may sign up as a ready-made team, or sign up individually (and be placed in a team).
Employers and apprentices are invited to join one of four Zoom sessions (no registration necessary, just follow the link to join) to hear more from organisers and apprentices who took part in the first challenge:
13 April 15:00 – https://us02web.zoom.us/j/85281841731
15 April 10:00 – https://us02web.zoom.us/j/86482377508
21 April 10:00 – https://us02web.zoom.us/j/89236407751
22 April 15:00 – https://us02web.zoom.us/j/89621086385