21 May 2021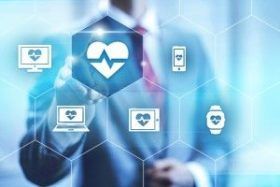 A robotics and social care 'mashup' event in May brought together over 150 academics, students, technology healthcare providers and end-users to discuss and propose prototype assistive technologies that could help people live more independent lives.
Hosted by Open Ambient Assisted Living project, part of Heriot-Watt University's National Robotarium, delegates from across the country were able to immerse themselves in product development processes and explore the use of cloud computing, robotics, AI, machine learning and IoT as they apply to assisted living.
The event was supported among others by CENSIS who provided mentoring and technical support, along with a talk on the importance of cybersecurity for IoT devices. Other support organisations across the week-long event included Scottish Health Innovations Ltd (SHIL), Scottish Social Service Council (SSSC), the Institute of Design Informatics at University of Edinburgh, and the Digital Health and Care Innovation Centre.
Highlights from the mashup teams included an idea to connect multiple home appliances with a single switch used in the ear, a robotic nursing service for people recovering at home after treatment, and technology to help support social isolation.
For their participation, delegates earned a digital certificate as well as CPD hours.
More coverage about the event:
Robotics and care event demonstrates world-first for assisted living technology users, Scottish Housing News, 20 May 2020