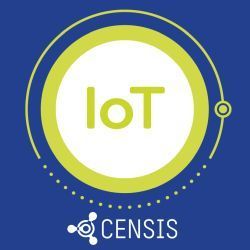 Plans unveiled to transform unused public spaces into sustainable offices
A consortium of businesses and public sector organisations that includes CENSIS has unveiled plans to retrofit public spaces as alternatives to city centre offices that reflects changes in post-pandemic working patterns and preferences. The plans also align with a growing interest in the concept of the '20-minute neighbourhood', where a person's daily needs such as shopping, schools, work, and leisure can all be met within a short walk from their home.
Led by CENSIS's sister Innovation Centre, CSIC, the NearHome project saw a team of experts develop a blueprint for a self-build, modular approach to fitting out offices using a kit that can be replicated and adapted depending on the size and type of the existing building.
The toolkit – which will be made freely available to businesses and construction firms – centres around a kit that can be installed quickly and with minimal interference to a building's external fabric. A pilot site currently being identified in East Kilbride will be transformed into office space using the design.
CENSIS has designed an IoT system that will be incorporated into the pilot, and the scheme is adaptable enough to be included in future installations. Using low-cost, off-the-shelf products, the system will provide unobtrusive environmental monitoring of the space and how it is used.
Cade Wells, Business Development Manager at CENSIS said: "Support for the idea of the 20 minute neighbourhood has grown as Covid lockdowns shone a spotlight on the importance of liveability in both urban and rural areas. The NearHome concept could be a catalyst not only to build better community engagement but also tackle climate change which IoT can help support. I am delighted to see sensing and IoT technologies being designed into this blueprint to support the creation of vibrant, better connected spaces."
Discover more: