10 June 2021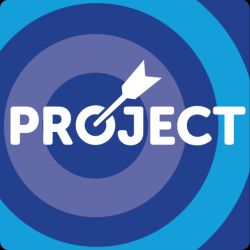 CENSIS has partnered with researchers from the University of Glasgow on three new projects to address cybersecurity challenges at the edge of the internet.
The projects – announced by the PETRAS National Centre for Excellence for IoT Systems and Cybersecurity – will be supported over the next 18 months by CENSIS, working alongside researchers from Glasgow's School of Computing Science and School of Engineering, and other public and private partners.
These new research projects complement CENSIS's existing cybersecurity expertise and activities, including the year-long cyber challenge programme supporting businesses and organisations to ensure the IoT services or products they create are designed with safety and security in mind.
The three projects CENSIS will support are:
FARM: Formal methods for Agritech Resilience Modelling
P.T.HEAT: Preventing THErmal ATtacks
TruSDEd: Trustworthy, Software-Defined Cyberattack Detection and Mitigation at the Network Edge
FARM addresses challenges in the adoption of precision agriculture – important for global food security and environmental sustainability – by defining a new 'digital twin' framework.
P.T.HEAT aims to prevent the users of thermal imaging cameras from using them maliciously.
TRuSDEd will explore how to protect interconnected IoT devices against local and Internet-originated cyberattacks.
Cade Wells, Acting Business Development Director at CENSIS said: "We're delighted that our expertise in cybersecurity technologies has been recognised with the award of these projects, and we look forward to contributing our experience in this area to address these challenges"
"IoT is set to transform Scottish businesses, but we also know that companies face challenges in the security and resilience of IoT systems. The findings and outcomes of these projects will help no doubt help accelerate IoT adoption in Scotland".