16 June 2021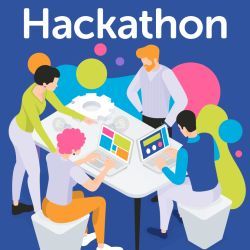 A hackathon to explore cyber vulnerabilities in IoT devices has been launched between CENSIS and Abertay University.
Part of CENSIS's year long IoT cyber challenge programme, the event will run throughout the summer with students from Abertay University's Ethical Hacking group. Working in small teams, students will attack a piece of IoT hardware (designed and built by CENSIS for the hackathon) containing built-in security flaws at various levels of complexity, with prizes going to the teams who take best advantage of 'holes' in the devices.
The aim of the exercise is to better understand the vulnerability of IoT systems to cyber-attack, and the resultant impact to connected systems and networks.
Delayed for several months because of the pandemic, staff at CENSIS and Abertay have worked together to ensure real devices are used in this exercise while still observing Covid hygiene protocols.
Not only will the hackathon provide students with experience of infiltrating physical devices – rather than the IT systems they may be used to – the exercise will also being used to assess the viability of introducing an IoT cyber resilience module into ethical hacking academic programmes at Abertay.
The results of the hackathon will be analysed and published with the aim of feeding into a best practice guide that could be updated to include new emergent threats for IoT systems.