17 June 2021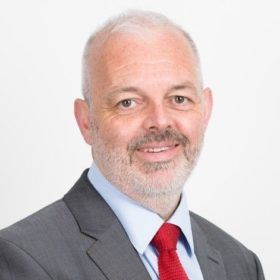 For the spring 2021 issue of Insider magazine, CENSIS CEO Paul Winstanley was asked to contribute his thoughts to two major features: how the science and technology sector has responded to Covid-19, and the challenge for Scotland's manufacturers as they emerge from the shadow of the pandemic.
Manufacturing review (pages 45-47)
Manufacturing can either return to what it once was, or it could become demonstrably better in many ways
Paul argues that there is an opportunity for large-scale change, with the pandemic accelerating what is possible in areas such as digital transformation and remote working.
CENSIS's involvement in the Scottish Manufacturing Recovery Plan is discussed, and Paul explains the opportunity for the sector to adapt and transform through the adoption of digital technologies. In addition to highlighting key themes for recovery such as collaborative networks, skills development, and resilience, Paul also states that forming new manufacturing clusters and developing new supply and value chains will also be crucial.
Finally, Paul emphasises the importance of encouraging the predominantly SME manufacturing base to embrace Industry 4.0 and digitalisation. This is an area in which Scotland has a unique opportunity to be a global leader, pioneering the application of new technologies across entire ecosystems rather than just one large business.
Science and Technology review (pages 69-72)
Scottish companies can attract funding from a variety of sources
This article examines the ways in which the UK and Scottish governments have responded to the pandemic with investment and job support initiatives.
Paul argues that when it comes to investment in science and technology, venture capital firms will generally look for a return and exit within a few years. This means that scale-ups may seek to attract more patient forms of capital, for example from organisations such as the Scottish National Investment Bank that launched in November 2020. With the right approach, Scottish businesses can attract substantial private equity funding too – the key is to have confidence, a clear USP and a defined competitive position.