23 June 2021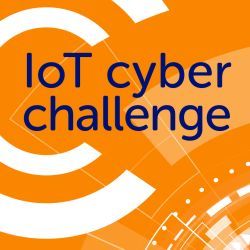 As part of a Scottish Enterprise and Scottish Government supported programme of activities and initiatives around IoT adoption in Scotland, CENSIS has formed a IoT cyber security group to advise on best practice and promote industry and academic engagement in the sector.
Founded in spring 2021 and meeting on quarterly basis, the CENSIS IoT cyber security group is chaired by CENSIS's Business Development Manager Cade Wells. Membership comprises representatives from industry, academia and trade associations who together, aim to raise awareness of best practice in IoT cyber security, including how to support companies and organisations seeking advice in this space, particularly start-ups and SMEs.
The group will also support Scotland's IoT cyber security capabilities by complementing the wider activities of organisations such as ScotlandIS and the Cyber and Fraud Centre – Scotland (formerly the Scottish Business Resilience Centre/SBRC).
Support for skills and training – in particular how formal and informal engagements between universities and industry may be increased – will also be encouraged. Finally, the group will seek to highlight challenge areas that could be addressed through new multi-partner Scottish collaborative programmes.
The group members comprise: Deepanyan Bhowmik, Assistant Professor, Computing Science and Mathematics, University of Stirling; Falk Bleyl, CTO, Utopi; John Hales, Senior Security Consultant, Unisys; Ciara Mitchell, Head of Cyber, ScotlandIS; Stuart Simpson, Engineering Manager, Beringar; and Natalie Sparks, Digital Economy Specialist, Scottish Enterprise.
Cade Wells, Business Development Manager at CENSIS said "I'm delighted to have the support of these key players in Scottish IoT cyber security – leading academics, policy influencers and cutting-edge technology companies who understand the importance and value of making cyber security a priority in the development of IoT products and services"
"IoT is set to transform industries of importance to the Scottish economy, but we also know that companies face challenges in the security and resilience of IoT systems given the current rapid adoption of IoT products. With the support of this group, I look forward to raising awareness, demonstrating best practice, and improving access to the best IoT cyber security expertise to help accelerate IoT adoption in Scotland".