1 July 2021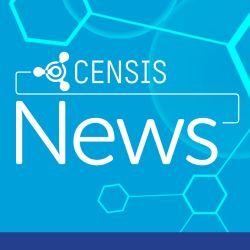 Michael Fletcher, CENSIS's Business Development Director, retired on 30 June. Everyone at CENSIS would like to thank Michael for his commitment to developing projects and innovation activities at CENSIS since he joined the Innovation Centre in 2018, and we all wish him a long and very happy retirement.
Following Michael's departure, Business Development Manager Cade Wells steps in to become Acting Business Development Director beginning 1 July 2021.
In other news, also effective from 1 July, Senior Business Development Manager Stephen Milne assumes the new role of Director of Strategic Projects at CENSIS, focusing on long-term project planning and engagement. Cade and Stephen both become members of CENSIS's senior management team, joining CEO Paul Winstanley and Technical Director, Graham Kerr.
In addition to these internal changes, CENSIS is also recruiting two new Business Development Executives to join the busy BD team. These roles offer significant career development opportunities for recent technical graduates with a desire to develop innovation and business relationships skills.
Reporting to the Business Development Director, the new posts will be part of the wider business development group at CENSIS, and will involve developing relationships with multiple parties in university, industry and the public sector to generate project leads.
Full details including how to apply are available from the University of Glasgow. The closing date for applications is 22 July 2021.