5 July 2021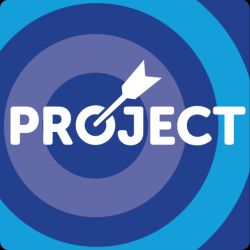 This story appeared in the Herald newspaper on 5 July 2021
A team of Scottish researchers is exploring new methods to minimise the risk of dentists and patients being exposed to contaminated air, improving the safety of aerosol generating procedures that have been linked to the airborne transmission of infections such as Covid-19.
Experts from Heriot-Watt University, the University of Edinburgh, the Real Good Dental Company and CENSIS are developing a sensor-led system that could allow dentists to detect air pockets that contain infected aerosol and droplets.
The project aims to find the best combination of sensors – including carbon dioxide and humidity identifiers – that can be used to create a spatial risk map of a room or area in a dental practice, with multiple sensor arrays tracking the position and movement of aerosol clouds. The system could allow health professionals to monitor the risk level in real-time, identify any spikes and enable them to take appropriate action, such as providing additional PPE and using air extraction techniques or disinfectants.
While air quality monitoring is becoming more mainstream, with many devices now available to provide an indication of carbon dioxide levels in homes and other spaces, these are usually restricted to one fixed point in a room. Using multiple sensors to map the risk level of the entire space could allow dentists to continue performing aerosol generating procedures with added confidence for both patient and dentist that air quality is being carefully and accurately monitored.
Dr Cathal Cummins from Heriot-Watt University's School of Mathematical and Computer Sciences and Institute for Infrastructure and Environment, said: "In the past year, our global understanding of airborne transmission has developed significantly, and it is now recognised that smaller droplets in the air can be just as hazardous as the larger droplets that are typically caught by PPE. Covid-19 guidance from the World Health Organisation was updated only in the last month to reflect the risk of airborne transmission of the virus and, with surgeries re-opening, there is an emerging need to ensure the safety of dentists and patients during aerosol generating procedures.
"Importantly, it isn't just Covid-19 that can be transmitted through air droplets and developing a new system for monitoring contaminated air could be transformational in minimising the risk of exposure for both those working at a surgery and visitors."
The project builds on the team's recently published research, in which they developed a mathematical model to predict the behaviour and spread of airborne droplets and the impact of a local aerosol extraction device. The team developed and tested a working prototype for system designed to contain and extract aerosol as close to its source as possible and reduce the volume of aerosol that can spread across a room, therefore, keeping any contamination risks contained to a smaller area.
Following successful development of the sensor array, the project team will now test the system in a simulated dentist environment using dummy patients to map the aerosol spread during treatments and procedures, such as drilling. A suitable interface and algorithm will then be developed to help dentists interpret the data, which could also be linked to an alert system similar to carbon monoxide or smoke detectors.
Jagdeep Hans, director of the Real Good Dental Company, said: "Many dentists are still some way off a return to business as usual; however, the emergence of new ways of conducting procedures and systems is supporting the continued, safe treatment of patients. Dental procedures routinely involve aerosol generating procedures which can carry additional risks, but further monitoring of the air in surgeries could provide added important reassurances for patients and employees."
Dr Felicity Mehendale from the University of Edinburgh's Usher Institute said: "Underpinned by valuable scientific modelling, there is huge potential for this type of aerosol monitoring to be applied to a variety of clinical situations. Aerosols are generated during most clinical interactions and procedures, ranging from speaking or coughing to aerosols generated when we use surgical instruments. This work done in response to the Covid-19 pandemic has relevance for future pandemics and could support veterinarians, doctors, surgeons and dentists to continue to provide essential services in highly challenging circumstances and could become a key part of our approach to clinical health and safety."
 The team initiated the project in response to 'IoT for Good', a call from network provider North which offered free access to its IoT Scotland network for work responding to Covid-19 challenges.
Stephen Milne, Director of Strategic Projects at CENSIS, added: "This project is a great example of how increased access to data and information can help us to monitor public health risks in a physical area, such as the airborne transmission of Covid-19. For dentists working on the frontline, as well as their patients, deploying a connected network of sensors throughout the surgery, in combination with new extraction devices, could be key in improving the safety of treatments and reducing potential exposure to viruses."
Kate Forbes, Cabinet Secretary for Finance and the Economy, added: "Our frontline health, care and dentistry professions play an integral part in keeping Scotland's citizens healthy and safe and this is a good example of how Internet of Things (IoT) data driven technologies can innovate our services effectively.
"During this pandemic, this ground-breaking smart dentistry initiative will help prevent transmission of infections, stop the spread of Covid-19 and in doing so, help protect those who are most vulnerable.
"Digital connectivity is crucial to Scotland's health, social and economic recovery. In fact, the Scottish Government funded IoT Scotland network, in partnership with North, continues to play a unique role in advancing future-proof connectivity across the nation.
"This smart dental project will help revolutionise Scotland's health and dental sectors and by offering this free network, we want to encourage more practices and local businesses to adopt IoT sensor technologies and reap the benefits."