21 July 2021 | Cade Wells, CENSIS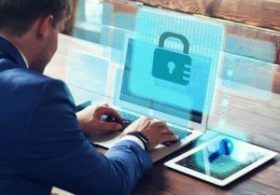 Of the many technological changes the Covid-19 pandemic has brought about, the need for greater adoption of IoT and digital technologies has been one of the most apparent.
Vodafone's IoT Spotlight 2020 report highlighted how many businesses relied on the technology last year, with 84% saying IoT ensured business continuity. Meanwhile, a recent poll from IoT World Today found nearly 60% of respondents expect to see an increase in IoT budgets as we emerge from lockdown.
We have certainly seen that play out in Scotland, with the three months to April 2021 the busiest quarter CENSIS has ever seen in terms of project activity, helping us reach the milestone of 250 projects since our inception.
Companies have continued to invest in R&D, despite the challenges of the pandemic and have increasingly placed value on the use of technology within their businesses.
Of course, the greater use of technologies that enable innovations such as remote working are just one part of the puzzle. With the adoption of new devices, systems, and infrastructure, also comes the requirement for more ubiquitous and enhanced cybersecurity and solutions that ensure their resilience.
Yet, recent research from the Scottish Business Resilience Centre (SBRC) found that 38% of companies in Scotland do not feel prepared for a cyber-attack – despite the fact that 66% of respondents to the same survey said they felt cyber security has become more important over the past year.
A range of projects are underway looking at how we can make IoT more secure for companies, public sector services, and individuals.
The PETRAS National Centre for Excellence for IoT Systems Cyber Security is at the heart of that challenge and recently funded 18 highly diverse projects across the UK to tackle IoT cybersecurity and security at the edges of the internet. And, while all the IoT cybersecurity projects are highly interesting, five in Scotland stand out.
Farm: Formals methods for agritech resilience modelling
The FARM project, which involves the University of Glasgow, Quanta Computer Inc., and Afimilk, will aim to address IoT adoption challenges in agritech by defining a new 'digital twin' – essentially a virtual representation of a living creature, machine, or device.
The initiative could allow farmers to analyse their crops, livestock, and estates and make predictions through dynamic forecasting, process optimisation, and a range of other modelling, exploring how cybersecurity can be applied to IoT use case cases on turmeric farms and a smart collar system for monitoring cows.
Long-term, the results could be applied to a range of different sectors – practically any in which a digital twin might be applied.
Trusded: Trustworthy, software-defined cyber-attached detection and mitigation at the network edge
Bringing together North, Craft Prospect, the University of Glasgow, and Illuminate Technologies, Trusded will look at how we can improve cyber security at the edge of the internet – i.e. the points from which data are being collected.
As IoT systems add more sensors to networks, we will need to understand how these devices will act under normal circumstances and how they pick up anomalies.
We will also need to push cyber security to where these devices are to ensure they are protected in a cost-effective way. This project could fundamentally support the scaling up of IoT and deliver real impact.
Pristine: Privacy-preserving data sharing and trading ecosystem for distributed wireless IoT networks
A significant proportion of data collected by internet-connected sensors is not utilised and is held in isolated data stores. Pristine will use smart contracts, based on distributed ledger technology, to create a sustainable data sharing and trading ecosystem to address this.
Given the concern around data security and privacy, a particular focus will be on addressing these aspects to enable sensitive data to be effectively shared between data providers and consumers.
PT Heat: Preventing thermal attacks
When you cover your hand as you type your pin code into an ATM, you think it will protect anyone from seeing it. However, the heat from your fingers leaves a thermal residue on the buttons that can be picked up by people using a thermal imaging camera maliciously.
They might not know the order you pressed the numbers in, but it will narrow down the options significantly – and it can be applied to other user interfaces, such as keyboards and touchscreens too.
With support from SBRC, PT Heat will look at defining ways of preventing systems being used for these purposes.
Maise: Multimodal AI-based security at the edge
There is an increasing demand from intelligent environments and autonomous vehicles for IoT devices that use voice technology or facial recognition, which rely on AI – such as deep neural networks – to authenticate users. However, as with any devices, these can be compromised at the edge through emerging threats.
Maise will perform adversarial training and validation to create a system that continually learns how to combat threats and devise continuous optimisation and AI models at the edge to make devices more resilient against attacks.
Each of these initiatives are just examples of the kind of innovation taking place in cyber security in Scotland and across the UK – and here at CENSIS we are proud to be supporting three of them.
They also have significant potential for a variety of industrial applications and follow-on projects. Nevertheless, as IoT adoption begin to scale in earnest on the back of the pandemic, so too must the efforts to maintain cybersecurity and device resilience.