12 August 2021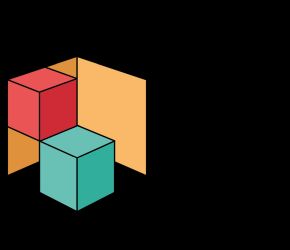 This story was first covered in The Scotsman, 3 August 2021
An ambitious accelerator programme for companies developing IoT products and services has been established with the aim of creating dozens of businesses and hundreds of jobs over the next three years.
Partly modelled on an existing programme in Ontario, Canada, Filament STAC (Smart Things Accelerator Centre) will also build on the IoT experience and expertise created in Scotland by CENSIS.
CENSIS CEO Paul Winstanley is one of three founding members and a non-executive director of Filament STAC. Over the past five years CENSIS has delivered a series of accelerator programmes for companies and organisations working in IoT and IoT cyber security.
Between 2021 and 2024, Filament STAC aims to create more than 25 IoT companies, supporting around 750 jobs, reporting revenue in the region of £750 million, with cohort companies raising investment in excess of £100 million. Each company admitted to the 18-month long programme will receive support from organisations across the Scottish technology ecosystem – including CENSIS – and have the opportunity to be based at Filament's offices at Skypark, Glasgow.
Paul Winstanley, CENSIS CEO said: "I am delighted to be part of this programme which will be partly built on the work CENSIS started back in 2016 with our first IoT accelerator. The companies we've supported, such as proptech entrepreneurs Beringar and satellite connectivity experts R3-IoT, have gone on to bring new products to market, generate significant sales and win commercial contracts, create high quality jobs, and secure millions in VC and investment funding to help them expand."
"We've supported more than 250 projects at CENSIS, creating and retaining nearly 1,000 jobs in Scotland and delivering more than £50 million in project value. Through Filament STAC we look forward to supporting many more."
Paul Wilson, Filament STAC CEO commented: "The accelerator gives us a real chance to gain a leading position in the $1.5 trillion IoT sector. Beringar and R3-IoT are bright stars in Scotland with huge potential, but we need more and STAC will make the scale-up journey quicker and easier."
The programme is underpinned by support by Scottish Enterprise with private sector support and sponsorship. Linda Hanna, interim CEO at Scottish Enterprise, welcomed the launch of saying: "it's vital that Scottish manufacturers embrace IoT to scale up, internationalise and also use the opportunities from 'smart things' to improve connectivity, capability, monitoring and data, not least to help drive our green economic recovery."
The closing date for the first round of applications to Filament STAC is 16 August 2021.