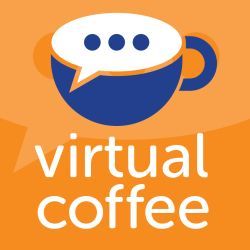 Put the kettle on and join CENSIS for this informal networking and information session to connect with companies, researchers and stakeholders working in IoT. Join Business Development Director Cade Wells for this call as we discuss IoT and electric vehicle charging.
You might not drive an electric car today, but with the ban on the sale of new petrol and diesel cars scheduled for 2030, it won't be long before we all have to switch and start relying on electric vehicle (EV) charging infrastructure.
While filling up a petrol car takes just a few minutes, EVs – depending on their type and the charging technology used – might take several hours to reach a full charge. Deciding where and when to charge an EV can become a significant issue, particularly for drivers without an at-home charging station.
For this virtual coffee, we want to talk about how IoT can be used to make charging stations 'smarter' – changes that can offer easier maintenance and management of charging points and make refuelling a much more user-friendly process. For example, always-on condition monitoring and predictive maintenance scheduling could ensure that charging points never go offline without notice. IoT technology could also make recharging a much smoother process for the driver, from searching for a charging point, to finding the least expensive charging option, or scheduling the most appropriate time to 'fill up'.
Of course creating these connected, IoT enabled charging points relies on technology advances in a host of areas including communications, smart metering, data transmission and data analytics, software, hardware, interfaces, and sensors.
What are your views? Come along and discuss them with us.
Register
This chat takes place on Zoom. Please register via Eventbrite. After you register and before the event takes place, we'll email you with the calendar invite that contains the link to join the Zoom call.