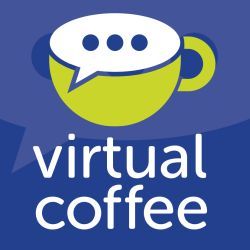 Put the kettle on and join CENSIS for this informal networking and information session to connect with companies, researchers and stakeholders working in IoT.
In this session, CENSIS's Stephen Milne wants to talk about IoT for the home market. We kicked off our very first virtual coffee on smart homes  back in spring 2020 and thought now would be a good time to revisit this topic.
Technology advances are continually moving us closer and closer to an age where multiple IoT devices will be a standard feature in every room in our homes. And it's not just technology advances driving this change – social and environmental changes are also helping accelerate smart home development. We're interested in your thoughts – what challenges or opportunities do you see and what application areas you think could have potential?
Conversation topics are driven by you and might include:
Security devices and home protection – a big trend in the last year including modern alarm systems, video doorbells, facial recognition devices, or remote-controlled locks.
Telecare and automated home help – especially for older and vulnerable people, helping them live independently in their own homes. Could humanoid support robots really be that far away now?
Lifestyle devices – gadgets galore, from every kitchen appliance you can think of, to robotic/automated vacuum cleaners or entertainment systems. Lifestyle devices can also have a health function too, monitoring things like air quality, humidity, temperature or CO2 levels.
Achieving net zero – could IoT help us live sustainably, maybe around deliveries or monitoring what we throw away? Maybe it could be used cooperatively in local networks to reduce consumption and waste? Faced with climate change realities, could this be closer to reality than we think?
Supporting home working – what might the expansion of virtual or augmented reality technologies mean for home workers?
Tech giants v agile SMEs – for some the smart home seems to be whatever Apple, Google or Amazon wants it to be, but that underestimates the agility of many other smaller companies, including those who design and manufacture here in Scotland.
Cyber attacks and cyber security – of course we must never overlook the importance of cyber security in the design and manufacture of any smart home device, both to the end user and the manufacturers.
Register
This chat takes place on Zoom. Please register via Eventbrite. After you register and before the event takes place, we'll email you with the calendar invite that contains the link to join the Zoom call.